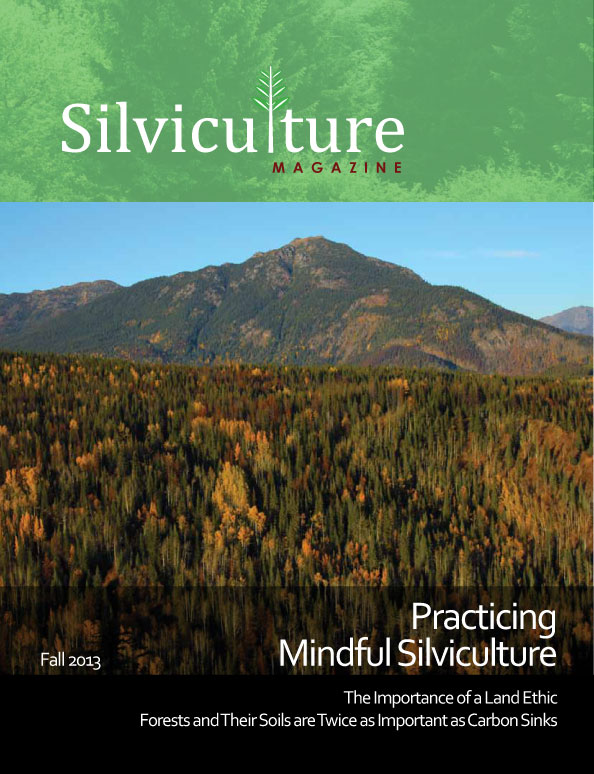 Our Fall issue is now available!
Once again, our contributing writers have given us a lot to think about as we close in on the end of another planting season, when questions and concerns around forest management are in the news and the first installment of the fifth IPCC climate change report provides further evidence that our ecological support systems are changing and we all (including our industry) must respond appropriately.
See below for a glimpse at what is offered on the <digital> pages of our Fall 2013 issue, then get reading!
Practicing Mindful Silviculture in our Changing Climate - by Suzanne W. Simard
The Importance of a Land Ethic in the Management of Private and Tenured Forestlands in British Columbia - by Fred Marshall
Forests, and their soils, are twice as important as Carbon Sinks - by Dale Prest
The Challenges of Active Forest Management in an Ecological Reserve- by Andrea Watts
These, along with our regular regional association updates, safety and other regular columns are now available- click on the image of the cover to download the pdf and get started.