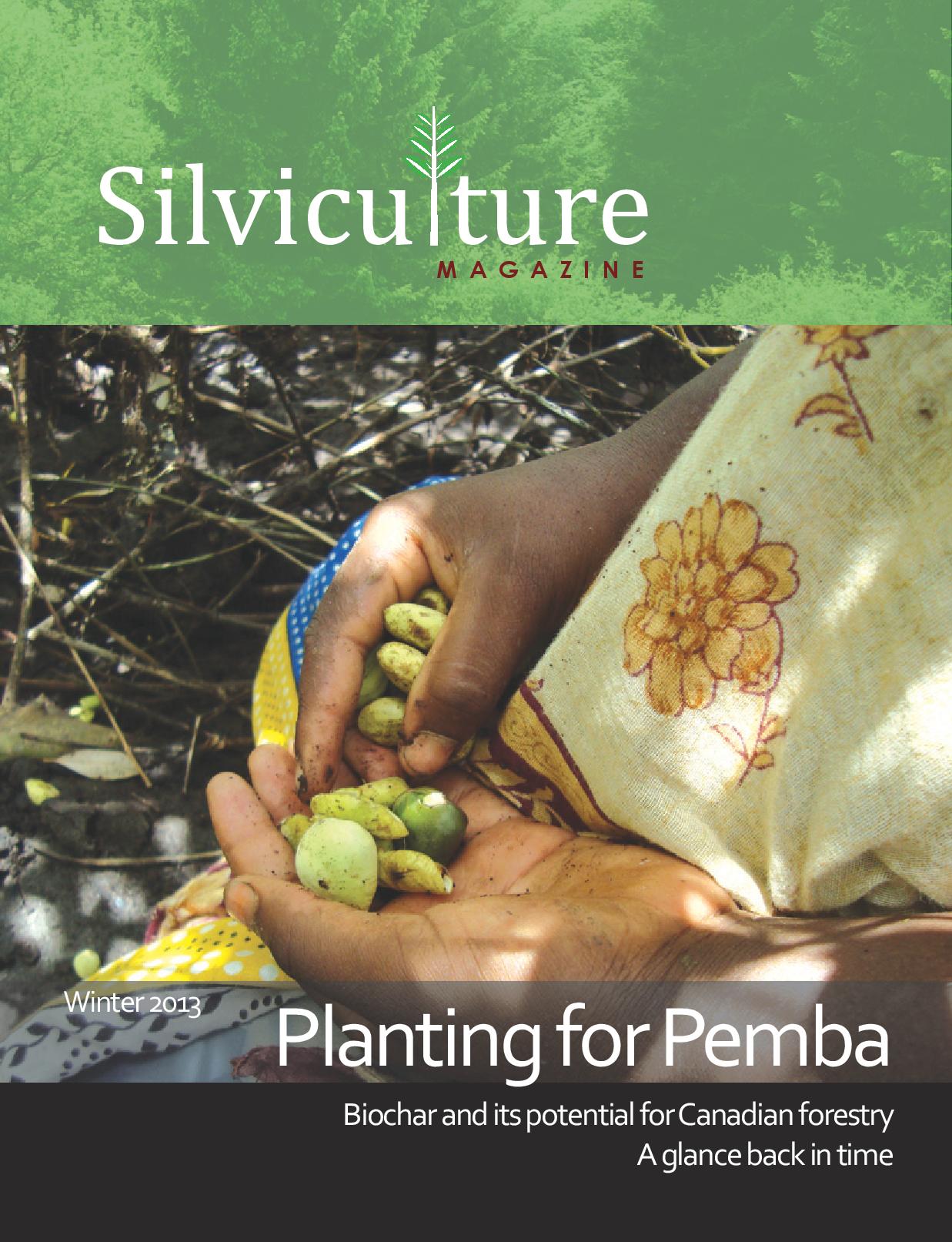 Our Winter 2013 issue has a great collection of articles including an honest and reflective account of one man's career in tropical forestry, not withholding the regrets and mistakes that shaped it, a look at biochar application on forest stands in Ontario and the implications and opportunities of the work being done in the field, regional reports from across the country detailing upcoming conferences, initiatives and forest health concerns, as well as a new column dedicated to celebrating the incredible capabilities and skills that are uniquely forged through the experience of working in the bush, and the interesting and diverse places those skills have led to.
Thank you once again to our contributors.
Click on the cover to download the entire issue or see below for individual articles.